The Musical Based on the Scandalous Life of
D.H. LAWRENCE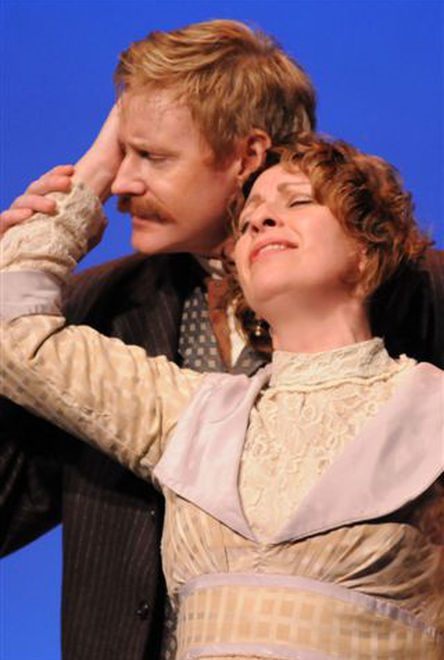 A COMPELLING MUSICAL STORY ABOUT ONE OF ENGLAND'S GREATEST AND MOST NOTORIOUS NOVELISTS.
Lady Chatterley's Lover
Women in Love
The Rainbow
Sons and Lovers
Set between Lawrence's formative years in Nottingham and 1930, LORENZO and LADY C is a powerful story with an exciting and diverse musical score that captures the spirit and passion of D.H. Lawrence the man, the writer and the lover, and the changing times in which he lived.
 ​


"The structure both in the story and the music is extremely clever and you tell a complex story very winningly."
BEN ELTON, Writer and Lyricist
"The musical score is wonderfully engaging and contains some beautifully moving songs."
MICKEY ROONEY, Legendary film and theatre star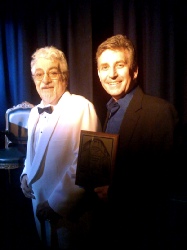 Composer Glyn Bailey (right) accepts the New Orleans Marquee Theatre Award for Best Original Musical, from Jay Stanley.
Video highlights from New Orleans production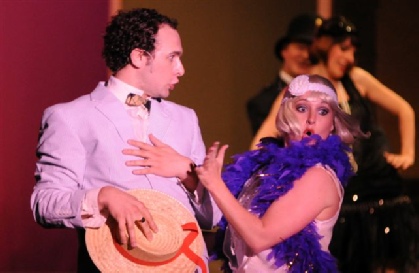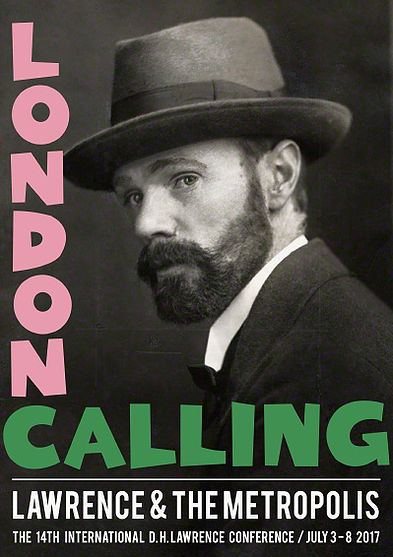 LONDON CONCERTS
4th and 6th JULY, 2017
The creative team are very happy to announce that excerpts from the musical were presented in two concerts as part of the 14th International D.H. Lawrence Conference.
Many thanks to Dr Catherine Brown, the Executive Director of the Conference Committee, for this wonderful opportunity to highlight some of the show's music to a world-wide audience.
 THE LIFE AND TIMES OF D.H.LAWRENCE
Glyn Bailey, Bart Shatto, Jennifer DeLatte, Micah Desonier and Wes Payne present an informal and intimate show at the English Tea Room in Covington, Louisiana. The event will take place on April 20, 2018 and will feature several songs from Lorenzo and Lady C as well a fascinating talk about Lawrence's life and work. A special Lady Chatterley Tea, made by the English Tea Room, will be served along with a four-course meal.
CONCERT PRESENTATIONS OF SOME OF THE SONGS FROM 'LORENZO and LADY C'
Jason McCann plays Lawrence and Jennifer DeLatte plays Frieda in two special concerts in London on the 4th and 6th July 2017. 'Lawrence the Lover' and 'Lawrence the Writer' will be presented as part of the 14th Annual International D.H. Lawrence Conference.
BART SHATTO IS BACK IN TOWN!
Broadway star Bart Shatto returns to New Orleans. He joins soprano Micah Desonier in singing songs from Lorenzo and Lady C at the 2016 Pasta and Puccini Gala Concert on 29th October.
'LORENZO and LADY C' CHOSEN BY DR MARIA THANASSA AS PART OF LECTURE TO BRITISH D.H. LAWRENCE SOCIETY
In her October 2014 lecture, entitled 'Putting Lawrence on the Stage', the Doctor discusses two fairly recent stage productions, one of which is Lorenzo and Lady C - the other being a Greek multimedia production that incorporates elements from Lawrence's Women in Love and some other of his writings.
LADY CHATTERLEY SONG PERFORMED IN NEW PUB OF SAME NAME
June 2014 saw the opening of a new pub in Lawrence's hometown of Eastwood, England. It has been appropriately named The Lady Chatterley.
Glyn Bailey was asked by the D.H. Lawrence Society to perform two songs from Lorenzo and Lady C. He chose 'Lady Chatterley's Lover', of course, and 'Country of My Heart' (the name Lawrence gave to the countryside around Eastwood). They were extremely well-received by the guests, which included the Mayor of Eastwood.
BART SHATTO STARS IN LONDON PREMIERE
Shatto reprises the role of D.H. Lawrence in London in October 2013, following the New Orleans production in 2009. Staged at the Bridewell Theatre, London, for one week, the production received huge critical acclaim.
BRAD LITTLE SINGS SONGS FROM SHOW
Broadway's Phantom of the Opera, Brad Little, and stunning soprano Jennifer Delatte sing songs from Lorenzo and Lady C at the 2011 star-studded "Pasta and Puccini" gala concert in New Orleans.
THE SONG 'LADY CHATTERLEY'S LOVER' chosen for the 2010 D.H. Lawrence Festival at the Lensic Theatre, Santa Fe.
WINNER OF BEST ORIGINAL MUSICAL Marquee Theatre Awards 2009, New Orleans. Also nominated for Best Actress in a Musical and Best Musical Direction.
WINNER OF BEST SUPPORTING ACTOR IN A MUSICAL
Vatican Lokey for Galsworthy / Arthur Lawrence - 18th Annual Storer Boone Stage Awards, 2009, New Orleans. Also nominated for Best Musical, Best Musical Director, Best Actor, Best Actress.
RAVE REVIEWS for its 2009 U.S. premiere at Jefferson Performing Arts, New Orleans (under the baton of Executive Artistic Director, Maestro Dennis G. Assaf).